About Our Company:
Emirates Stone is a Sharjah-based precast concrete manufacturing company that has been in operation since 1985. During its 34-year long journey, Emirates Stone has undertaken several prestigious projects and delivered them successfully. Our immaculate work ethic and dedicated work methodology have helped us become the leaders of the precast concrete business in the United Arab Emirates.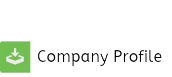 Our Experience
Under the UAE-owned construction program, Emirates Stone has delivered 150 projects in various areas of the country. This experience has helped Emirates Stone devise a wide range of precast products that are the answers to the ever-changing market demands.
We deliver products in various verticals; from hospitals to residential buildings and from homes to paving blocks. Our products extend to the entire United Arab Emirates and beyond.

Our Factory
Quality is considered a priority when we manufacture products. Ever since our inception, we have always focused on delivering best-in-class products. All our products are manufactured under strict quality norms and guidelines that are of international standards. We take measures for utmost safety from the cradle to the delivery of the products.
Our completely modernized offices are located in the Industrial Area No.12 of Sharjah.

Our Values:
Our Mission
Our mission is to develop products that are immediate answers to the changing market demands. We continuously strive to produce innovative, novel and better products to fulfil customer demands. Our improved product range promises enhanced efficiency and effectivity.
Our Vision
Emirates Stone started with a vision to become the global leaders of the construction industry. With our dedicated team of expert personnel, we are expanding our presence and finding our way into the limelight of this industry. Our team committedly helps us in setting new standards of excellence in the construction sector.
Our Policy
Every employee at Emirates Stone is provided with the tools and training to guide them towards a prosperous future while making them socially responsible. We also consider it our responsibility to leave a positive impact on society, hence we focus on implementing healthy and environmentally safe practices of production.